"Week 634 – Soldering, Chorkie, Embedded Careers, Posters"
Each week we'll endeavour to publish some details of the interesting things that members of DoES Liverpool have been up to over the past seven days. You can find out a bit more about them in our introductory post.
And remember, if you're involved with DoES Liverpool at all, let us know what you get up to so we can include it here!
Things of Note
Zac soldering a sound activated switch at DoES Liverpool #MakerNight (every Thursday from 7pm – 9:30pm)
#WeekNotes https://does.social/@DoESLiverpool/110787874223461160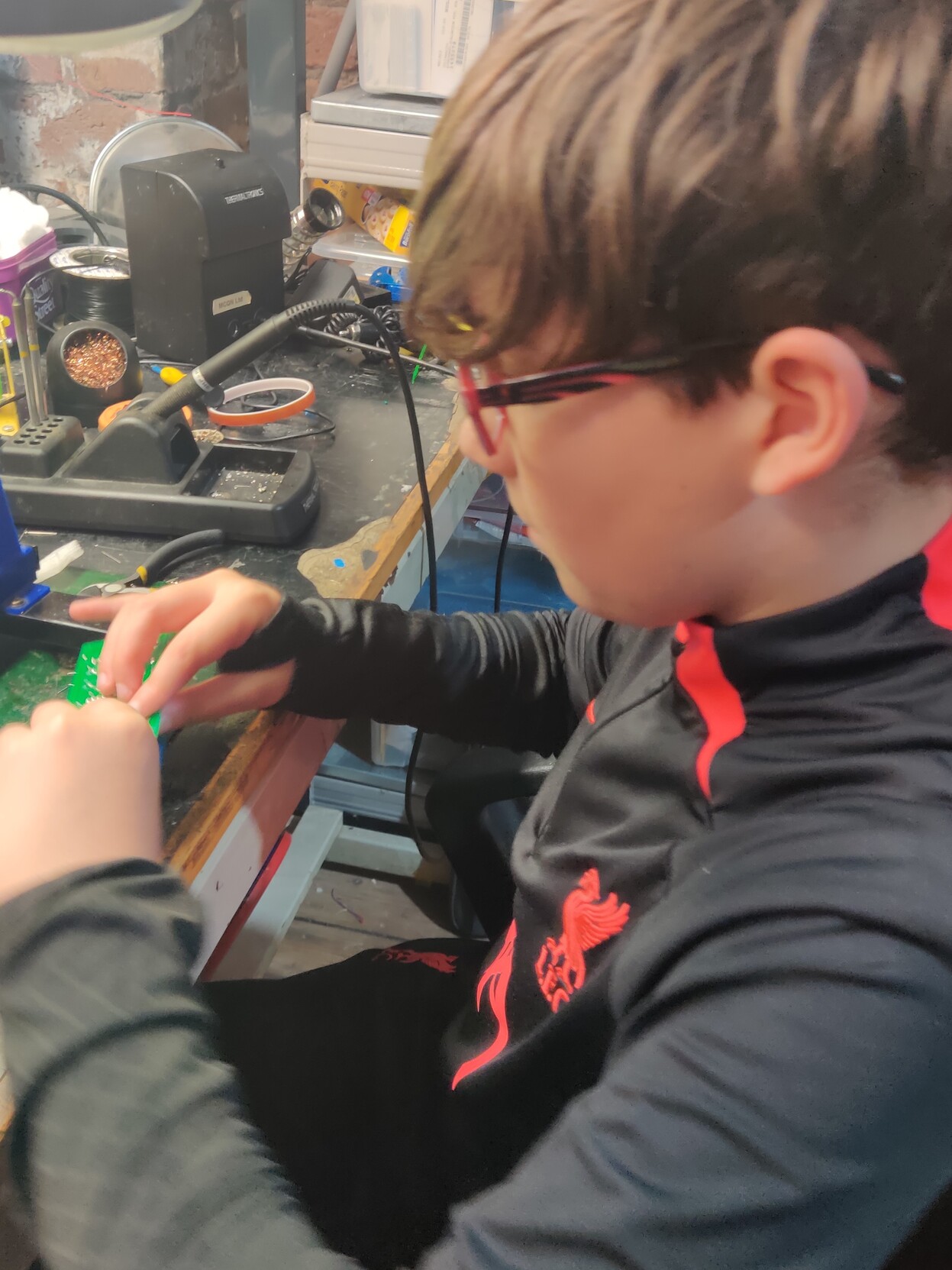 Frequent visitor Benji the #chorkie seems to be getting over his initial shyness – he used to stay close to his human @david_rycroft in the laser room, but here he is happily posing with @matthewcroughan in the main space at DoES Liverpool.
#WeekNotes https://does.social/@DoESLiverpool/110786158394927015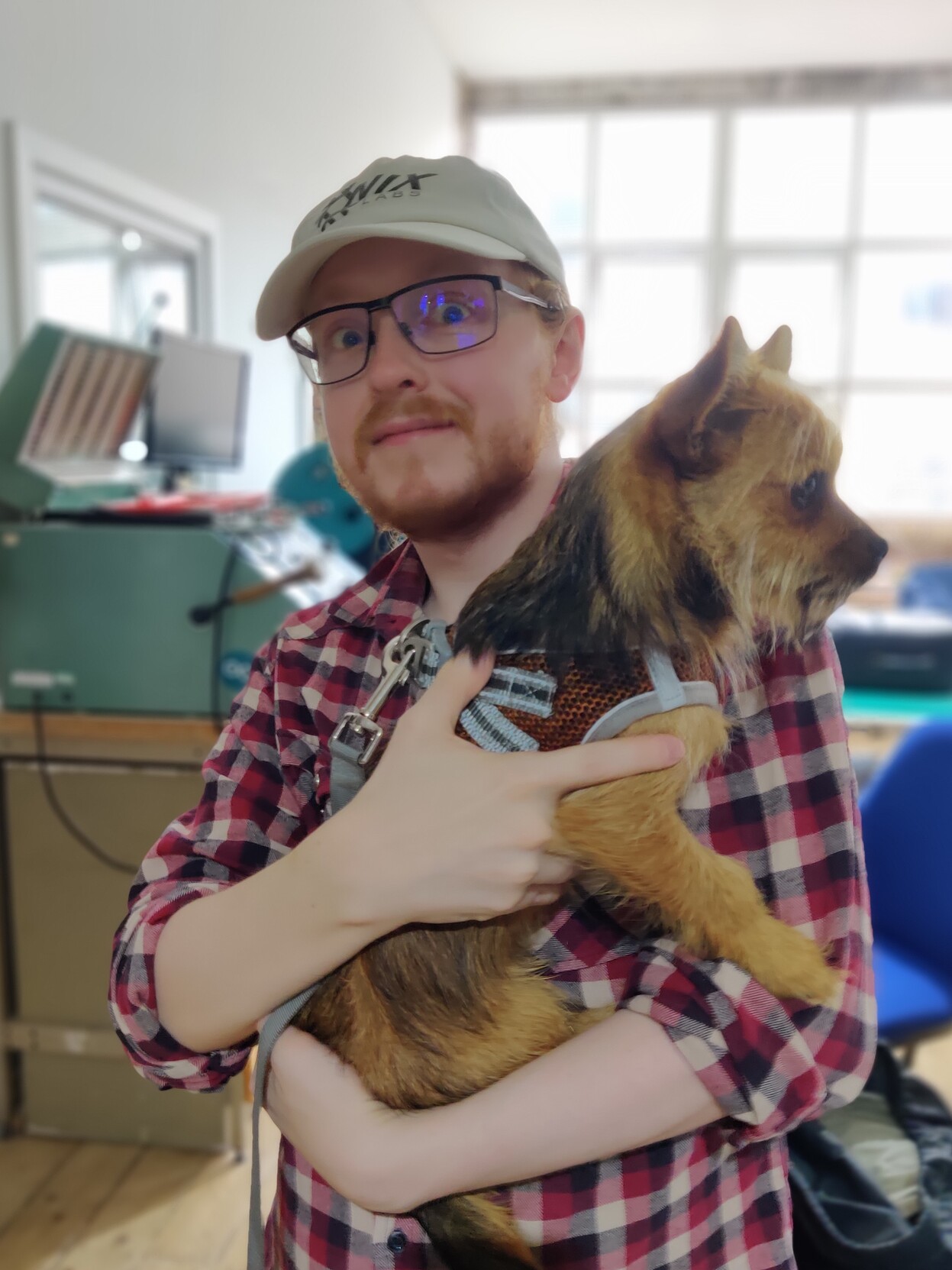 Super pleased to welcome Paul and Ishola to the team here with Shreya at Dynamic Devices! They found us through @GraduateLCR and are working on some rather awesome Embedded Linux work with us and @Balena all at the @DoESLiverpool makerspace!!! #weeknotes pic.twitter.com/dWzKK8fJEf

— @alex@bobiverse.social (@embedded_iot) July 28, 2023
I really like this #embedded career roadmap (not least because they took on my ideas about soft skills). They are crowd sourcing input on anything missing here! #weeknoteshttps://t.co/TGoYjICLwO pic.twitter.com/QpCIqVrL6E

— @alex@bobiverse.social (@embedded_iot) July 29, 2023
Anna printing off copies of the #WiminFestival festival map on Queen Victoria, our large format printer, yesterday.

The festival is today, Saturday 29th July, at @_LockandQuay in #BootleLiverpool#WeekNotes https://t.co/Js33DIp8vy pic.twitter.com/6PbY6lS32L

— DoES Liverpool (@DoESLiverpool) July 29, 2023
Coming Up in the Next Week
Somebody Should
The DoES Liverpool to-do list is stored in the issues of our Somebody Should repository on github. Head over there if there's something you'd like to report, or if you want to help out fixing things.
Issue counts: 381 open, 1466 closed
4 new issues:
Featured issue: Tony apparently not cutting square. Can we move this on or close it?
3 issues closed:
Thanks arthurrowland, johnmckerrell!