Comments Off

on A Part-Way-Through Check In from Lauren, one of our first Boost Members
We asked Lauren for a quick update on what she's been doing so far. I think you'll agree that she's been making good use of her Boost membership to experiment and build up her product base!
"The DoES Boost Membership has been really great so far. I've really enjoyed my time working in the space and every person I've met has been so helpful, friendly and welcoming.
I've been spending most of my time learning how to use Tony, one of the big lasers. The beauty of the Boost Membership is that it has really given me the time to learn and experiment. I've been testing lots of different settings and each time I use the laser I have been getting better results. The out of hours access is excellent too, the flexibility is really useful for working around my family and two small children.
Here are some pictures of a few things I've made recently. This has only been possible due to the generosity of DoES Liverpool and the Boost Membership. Thank you so much!
If you are unsure whether to apply for the next round then don't hesitate, it's such a great opportunity!"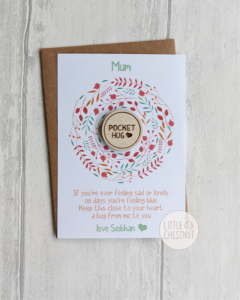 If you don't know about our Boost membership scheme, here's a link to our original post, and the post from our second round (closing date for entries 11:59 on 28th February 2022)